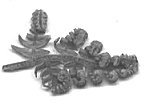 Dragon Drop - A Visual Basic Software Consultancy
Consultancy
Introduction
Malcolm Smith is available for short term software development work. Over the past few years he has provided a range of consultancy for a number of Law Firms in the United Kingdom, the Republic of Ireland and the Channel Islands. This work ranged from simple support, through updating and checking a number of applications to writing a full set of applications.
Skills
The requirements for these included strong and detailed knowledge of VBA, VB, ASP and VBScript. A lot of development was made with the Microsoft Office suite, particularly MS Word, MS Excel and MS Access.
Client List
Legal clients include
Allen & Overy
Altheimer & Gray
Bedell Cristin
Berwin Leighton Paisner
Blake Lapthorn
Cadwalader
Cameron McKenna
Charles Russell
Clifford Chance
Clyde & Co
Cripps Harries Hall
Davies Arnold Cooper
Denton Wilde Sapte
Eversheds
Winwood Fearon
Goodman Derrick
Gordon Dadds
Gouldens
Hammond Suddards Edge
Harbottle & Lewis
Lamport Bassitt
Lawrence Jones
Linklaters
Masons
Matheson Ormsby Prentice
More Fisher Brown
Nicholson Graham Jones
Olswang
Pinsent Curtis Biddle
Rowe and Maw
SJ Berwin
Speechly Bircham
Tikit
Tite & Lewis
Tods Murray
Travers Smith Braithwaite
Trethowans

Non-legal clients include
Alcatel Telecoms
American Express
Boxwood Tours
Ffestiniog Travel
Hatch Beddows
Enterprise Oil
The Takeover Panel

Availability
Malcolm Smith is available for short term work. Please contact him via e-mail for further information including availability and rates.